Our menu of food and drinks is refreshed seasonally, providing delightful surprises even for our returning guests.

We provide a lasting gastronomic experience, using carefully selected, premium quality ingredients.

We make our wide range of wine selection absolutely irresistible with seasonal offers.

We welcome everyone who seeks relaxation, with wine tastings and musical evenings in a laid-back atmosphere.
FIÓKA, THE CHARMING PLACE
Városmajor is waiting for you
We combine simplicity and modern variegation both in terms of our interior and the fine food we love prepare. Under the trees of Városmajor the atmosphere is not too posh neither uptight but youthful and elegant.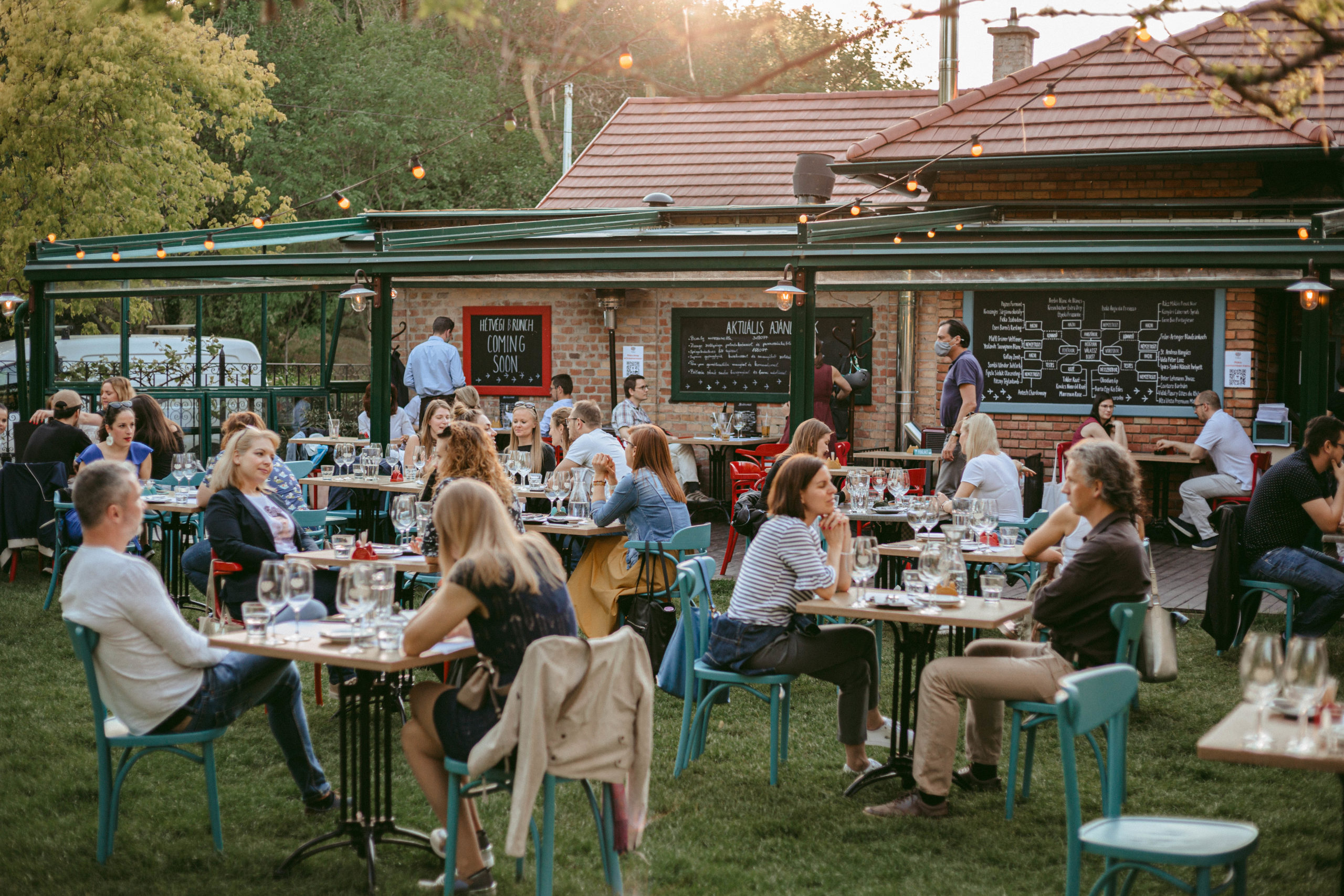 Character and Tradition
Menu
Combining our mostly liked character, the authentic Hungarian cuisine with modern, international taste, we create a loveable menu which will amaze you every single time. We find and select the various ingredients with great care, in order to present high quality dishes every time.
Harmony and Adventure
Wine list
Each season we upgrade our selection of wine just as our menu with great care. You can take an adventure tasting the wine of both boutique wineries and well known Hungarian wineologists.
JOIN US
We are looking for new talent
Click on the Write to us! button to send us your CV!